24/7 ACCESS
Did you know that students can access their curriculum online 24/7? High school students can access APEX by visiting apexvs.com and middle school students can access Edgenuity by visiting edgenuity.com.
SCHOOL LUNCH
If your child is participating in the Free or Reduced Lunch Program and you have not received a new approval letter for the 2014/2015 school year, you must reapply by September 5, 2014. Unless you resubmit an application and are approved Free or Reduced Meal Assistance, your child's status will change to Full Pay. You will also be responsible for your child's textbook rental, which is due October 31, 2014. Forms are available in the school office, at the Warren Education and Community Center or online at http://www.warren.k12.in.us/food-service. For any questions or concerns, please contact the food service department at 317-869-4381 or 317-869-4389. You may also email us at mgallmey@warren.k12.in.us.
TWENTY-FIRST CENTURY SCHOLARS PROGRAM
The Twenty-First Century Scholars Program began in 1990 as Indiana's way of raising the educational aspirations of low- and moderate-income families. The program aims to ensure that all Indiana families can afford a college education for their children.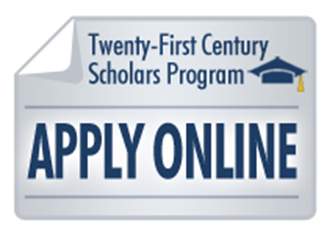 Income-eligible 7th and 8th graders who enroll in the program and fulfill a pledge of good citizenship to the state are guaranteed the cost of four years of undergraduate college tuition at any participating public college or university in Indiana. Click the link to the left to find out more and to apply online.
USATestPrep
Students at WCHS/WCC and Renaissance have access to the valuable online tool USATestprep at school. Our students are also able to use this product outside of school from any computer with web access. USATestprep is fun, easy to use, and provides many features that will help our students succeed as they prepare for the ECAs (end-of-course assessments) in Algebra, English 10, and Biology.